Library
The ZUFE Library, covering an area of 8.66 acres, provides 3060 seats and 20 learning & communication spaces, involving reading rooms, information sharing spaces, book bars and so on. The library offers 2,236,300 volumes of books in 715,000 types, and current issues of nearly 2,000 periodicals in Chinese and other languages. Access to a rich collection of 81 databases in Chinese and other languages, 2.59 million electronic books in Chinese and foreign languages, more than 36,000 electronic journals, and over 4 million doctoral and master's dissertations. Moreover, the University has set up 5 featured libraries, which are the Library of Nobel Prize Collections in Economics, the Library of Sun Yefang Economics Science Prize, the Library of Government Regulation, the Library of ZUFE Faculty Collections, and the Library of Classic Collections of Academic Disciplines.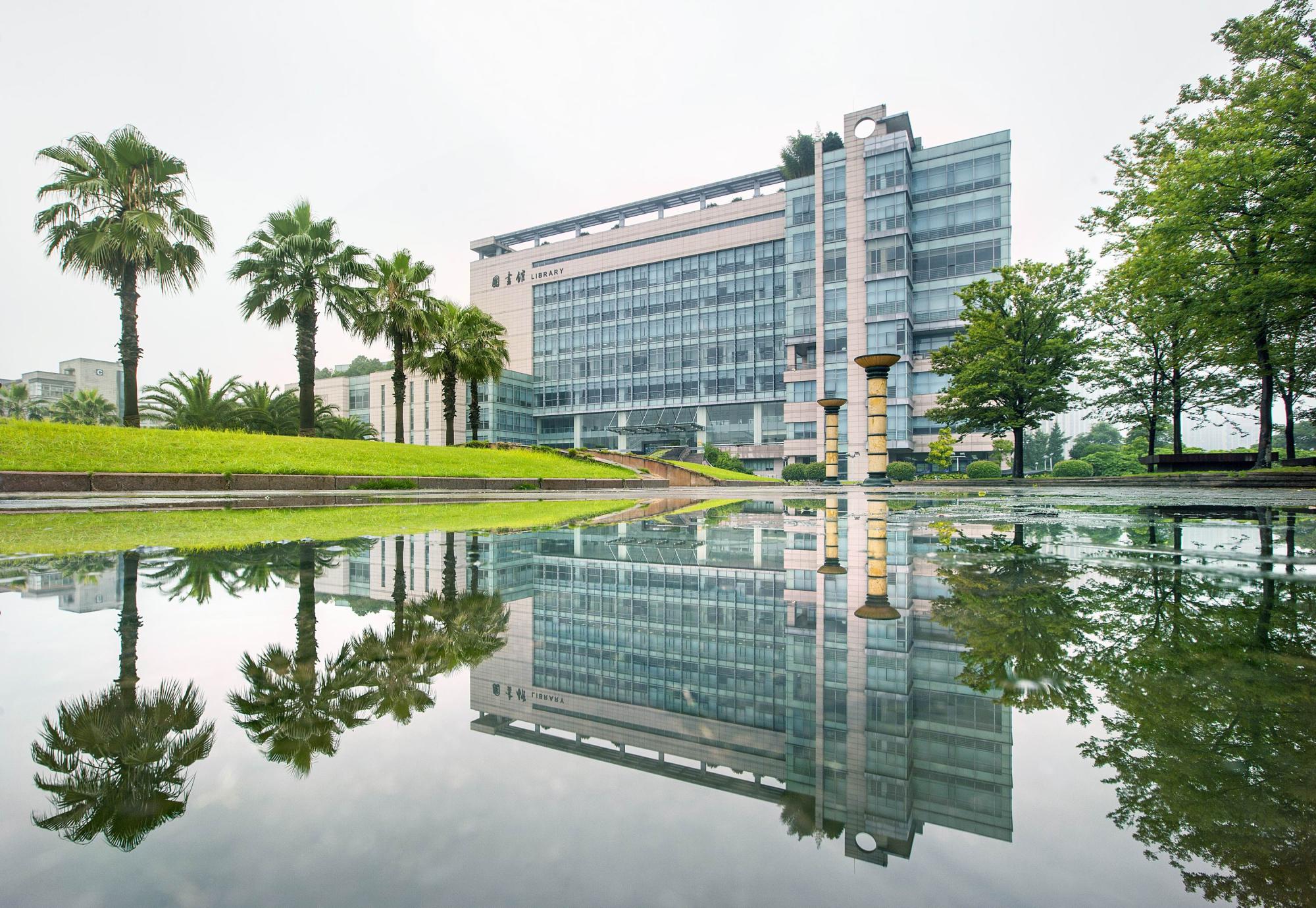 The Library of Nobel Prize Collections in Economics, one of the 5 featured libraries, was opened in 2012 and signed a joint statement for cooperation with the Nobel Foundation in 2016, therefore it was officially authorized to be the only one Library of Special Collections of Nobel Prize in the world. The Library has a comprehensive collection of the academic achievements by the Nobel Prize laureates in Economics in all their academic years. The compilation of more than 20,000 items in total exhibits the theoretical achievements and academic style of the world's leading economists. The first "Nobel Prize Workstation in Economics" in Zhejiang Province has been established in ZUFE to serve the discipline and major development of the university, andthree Nobel Prize laureates in Economics have joined the station.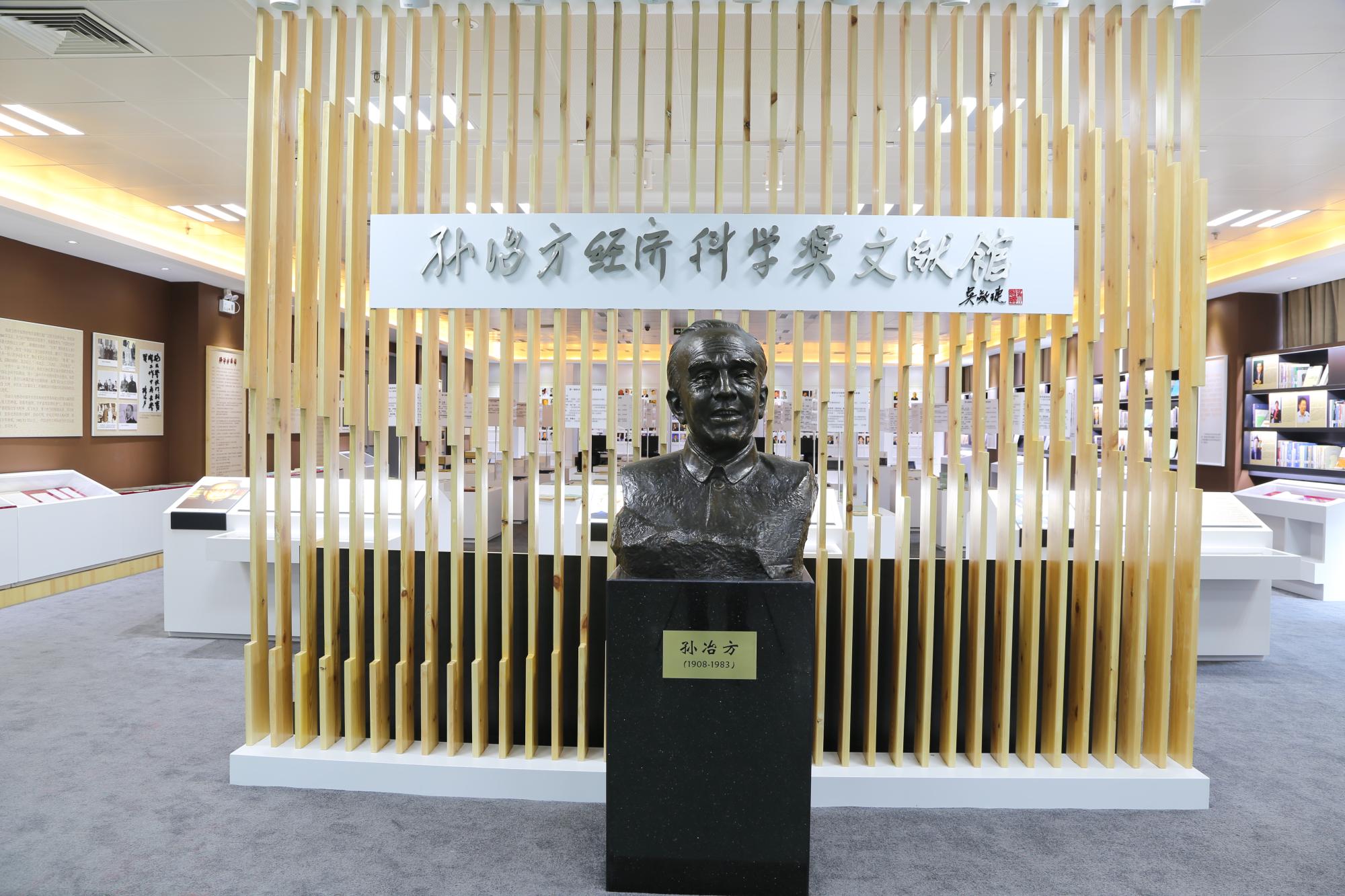 The Library of Sun Yefang Economics Science Prize has a systematic and comprehensive collection of all 224 award-winning achievements and introductions to the winners with continuous efforts since the first awarded prize. The signatures and manuscripts of some winners are also collected, among which are the early works, manuscripts and publications by the older generation of economists like Sun Yefang, Chen Hansheng, Xue Muqiao, Yu Guangyuan and others. The library digitizes all the award-winning achievements and builds a website and audio-visual rooms with a print-digital-video 3-dimension for reading and exhibiting.
There are 56 library staff members, 92.9% of whomhave a bachelor's degree or above, 32 with a master's degree or above, and 11 with senior titles. They operate 7 separate library units: comprehensive office, resource construction department, reader service department, culture construction department, information consultation department, technical service department, and special collection department.
The library upholds the concept of reader-oriented, service-oriented cultural education with characteristics, adopts an integrated service mode of collection, borrowing, reading, and consultation with full inter-library circulation, full openness, and full self-help, builds a professional, personalized, and well-resourced data service system, provides varieties of service such as borrowing, literature retrieval and transmission, living library, and cultural lecture, and becomes the center of literature information, knowledge exchange and cultural inheritance of the university.
The library currently has good cooperation with many libraries in China and looks forward to deeper cooperation and exchange with libraries around the world.
Chinese Website: http://lib.zufe.edu.cn/